In a few hours our colleague Christian Osorio will start one of the most prestigious races – Embrunman 2023. Here he is sharing with us his feelings and thought before the triathlon will start: 
"With only a few hours left before the EmbrunMan event, I'm starting to feel a good kind of nervousness! I've been getting ready for this day for 8 months, working with my Club members, family, and friends. It's all been leading up to August 15.
As the time goes by, I'm feeling more and more excited and happy. I can't help but imagine myself crossing the finish line tomorrow during the race!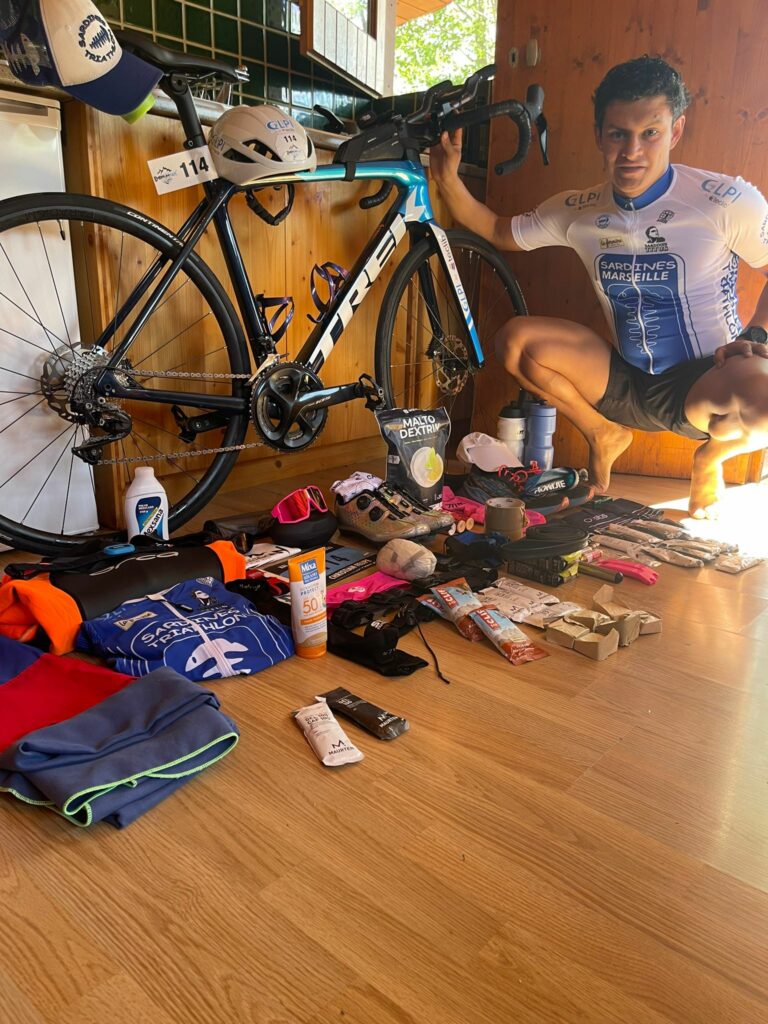 The bike ride I'm going to do will be the longest one I've ever done. But I feel prepared because I've been training with my coach and the Les Sardines Triathlon Marseille Club.
The plan for eating and drinking is all set! I've included my race plan and imagined how it will go".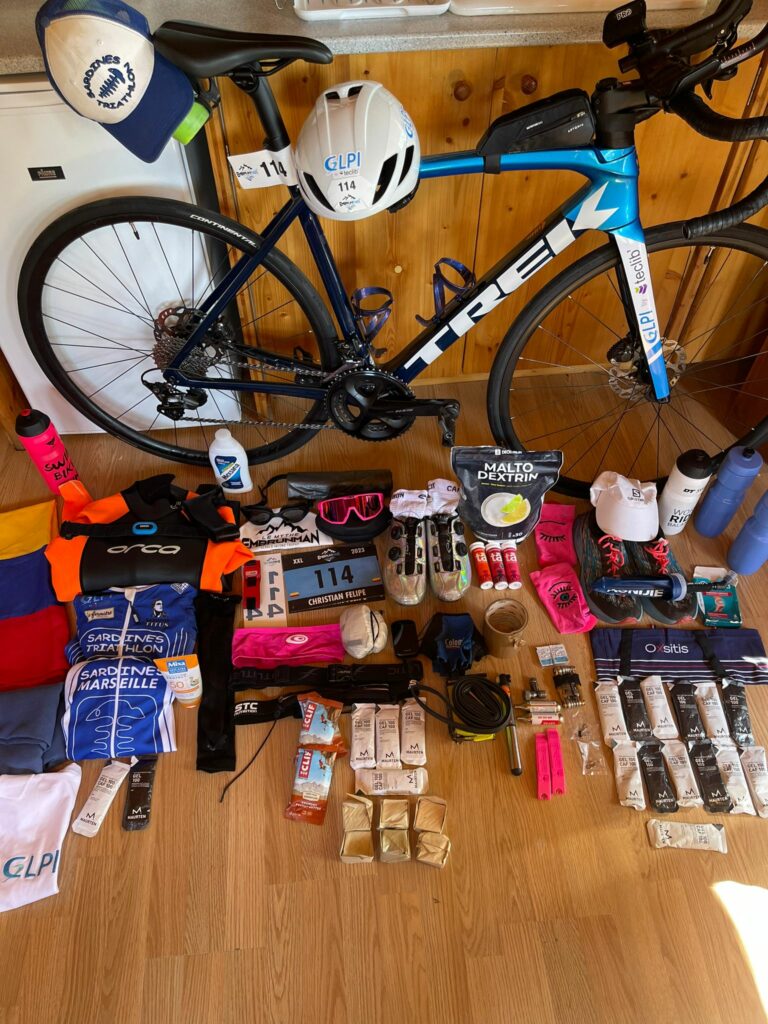 The importance of preparation before the race:
This is what I'll use during the race in the three different parts. Each thing has an important job, and I can't forget anything. If I do, I'll have to make choices during the race to adjust my speed, stop to eat and drink at the planned times, and change how I get my energy and water. The weather will be very hot, so I think I'll need to drink about 800ml of water every hour for 12 hours. I'll also eat about 66g of sugar every hour for 12 hours, and I'll have to keep taking minerals to help my body hold onto water. To stay safe in the sun, I'll wear a white helmet, a cap, and use SPF 50 sunscreen for kids! I've got the tools to change my bike tire two times if I need to.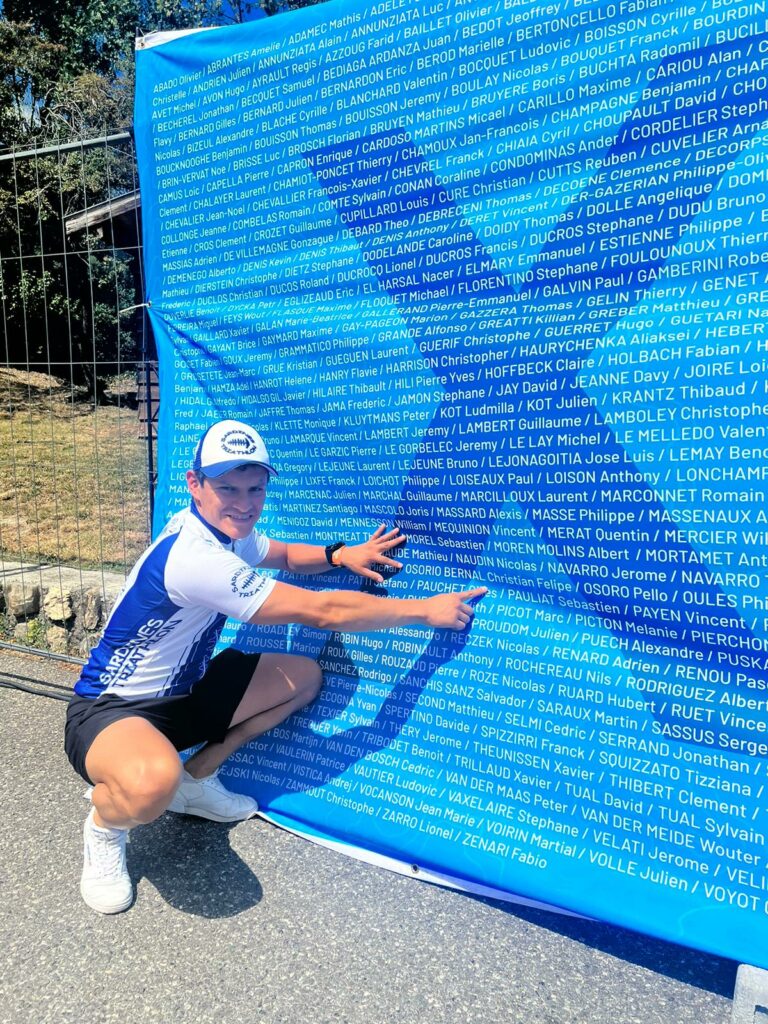 Embrunman 2023:
Wow, I'm so excited to do this race with a big uphill climb of over 400 meters! I want to feel every step of the way up to the 42nd kilometer. I know there will be times when I feel sure of myself, times when I doubt, feel scared, zone out, and even times when everything seems unclear. But these moments will make me think and grow, and I'll make important choices.
This kind of challenge is like practice for life. It will help me handle everyday challenges calmly, with discipline and accuracy! I'll be really happy when I finish this triathlon that I'm looking forward to so much. I hope I'll have a medal around my neck tomorrow! 🏅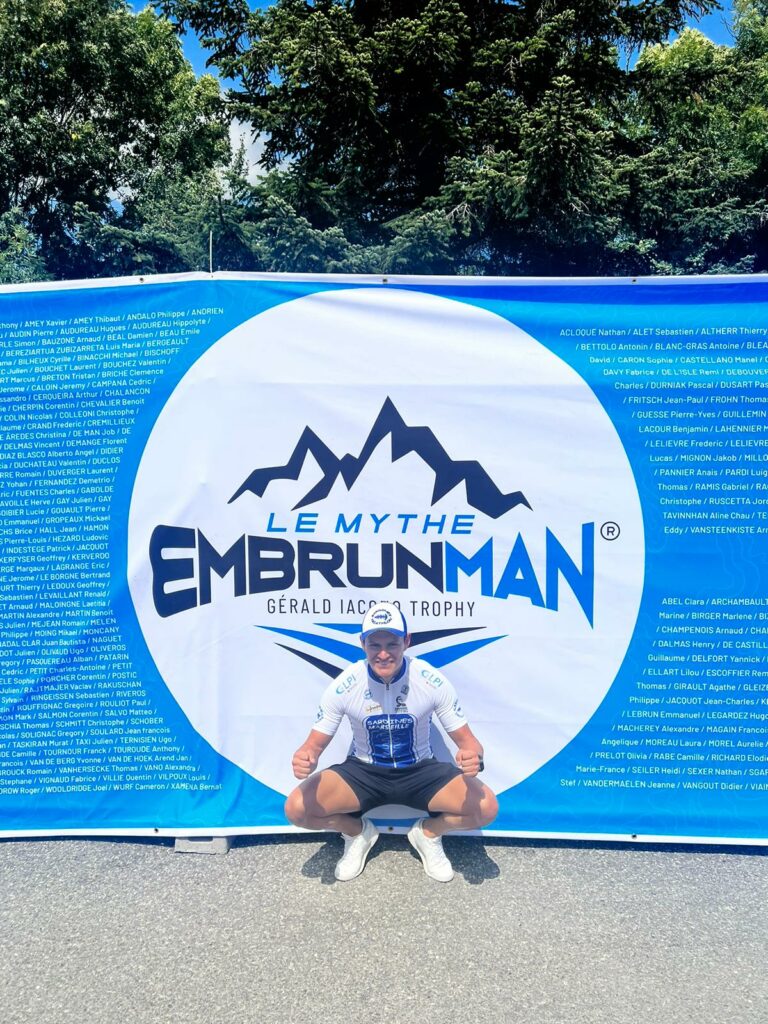 Teclib x Christian are getting ready!