In the need of the complete ITSM solution
Counting with more than 250 employees and operating several offices, we were in the need of the complete ITSM solution, focused on users support and request tracking, but at the same time we wanted to get the full insight for our tech park and assets, licenses and providers. 
GLPI SUCCESS CASES
Ministerio de Ciencia e Innovación
About the company
Manage and inventory computers. Number of information fields is available: operating system (name, version, service pack), product ID, serial number, the general characteristics (type, manufacturer, model, serial number), information management (technician in charge, status, location) and users of the position (known or not in GLPI).
Industry & background
Manage and inventory monitors. You can import the following information:
management of the monitor (the technical manager, his status, the place where he is located); general characteristics of the station (the manufacturer, the model, the type, the serial number); users of the station; specifications
Requirments
Network hardware represents the hardware that manages, transmits and routes the network between other hardware (computers, printers). Network devices can be a switch, an ethernet hub, a router, a firewall or a wireless access point (Wi-Fi).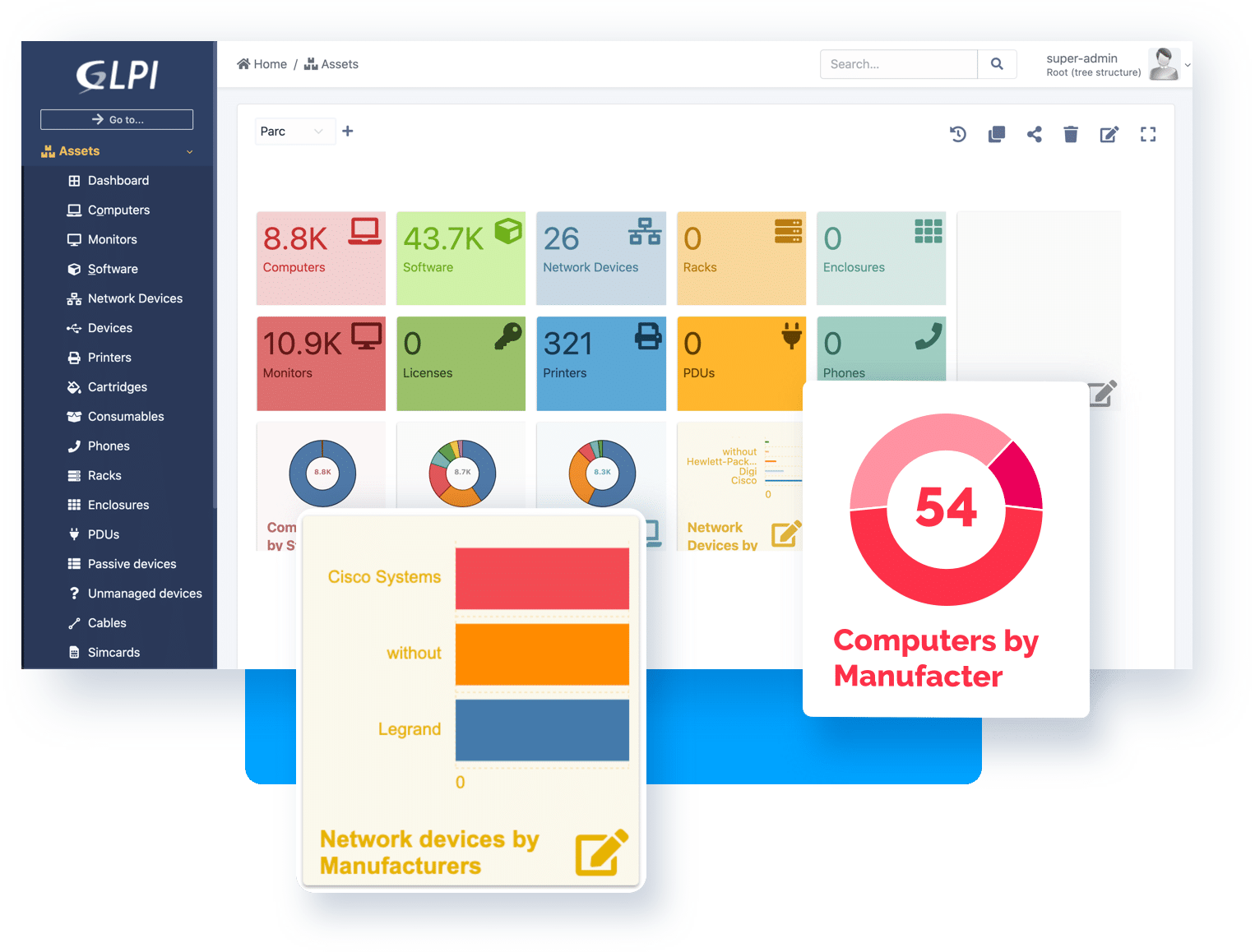 GLPI solution
We use GLPI as the main Helpdesk tool for user support and as inventory tracker, extra functionality, as knowledge base, and to have full track of licenses and provider statuses.
Pros of having GLPI are numerous, it is a robust and flexible tool, with easy-to-extend functionality due to the great plugin portfolio, allowing a quick and successful deploy of (in our case) Helpdesk services.
Try all features on GLPI Network Cloud
Any questions? Get in touch with us!