We are happy to announce our new Silver partner in Malaysia: Intra Logyc SDN BHD.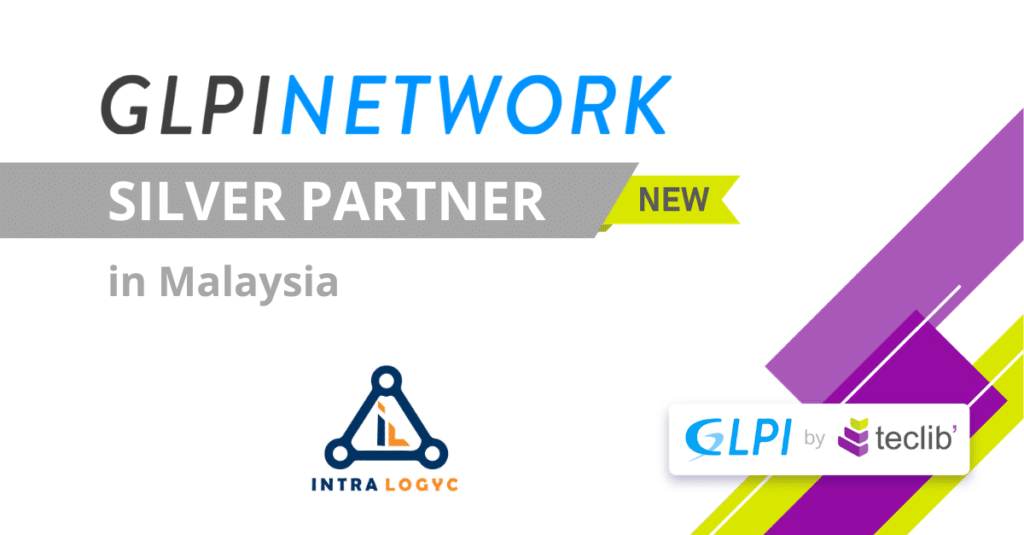 INTRA LOGYC SDN BHD is based in Malaysia and focuses on looking for enterprise-grade solutions. INTRA LOGYS helps organizations to cut down their initial IT investments by offering robust solutions. The accent is on products and solutions; apart from being proprietary to INTRA LOGYC, they are rapidly becoming transformation tools with some existing customers.
INTRA LOGYC SDN BHD offer the following services:
Application Services;
Software Development;
UI/UX Designs;
Graphic Design;
Web Development;
Brand Identity.
Website: https://bit.ly/3MiVkmP
We are excited that GLPI ITSM solution is becoming more and more represented all over the world and GLPI Network (our support offer for on-premises – get your IT Infrastructure secured) subscription service will be available for more customers through our new partners.
Our large partnership network is always open for new collaborations. If you are interested in representing one of our products in your country, get in touch with us: https://glpi-project.org/contact_us/
Being a partner means:
Having an a direct access to the Teclib´s tech expertise;
Get special discounts;
Access official support,
Many other tools which will help you to gain more customers and increase reputation on the market by adding open source ITSM to your portfolio.
Discover all benefits of being a partner here: https://glpi-project.org/partners/