GLPI Partner's Day event, held on October 27th in Paris, was a global gathering that brought together over 60 partners representatives from 18 different countries. This event served as a platform for networking, collaboration, and the exchange of ideas among our valued partners, demonstrating the strength and diversity of our international network.
The event took place on the "River Palace" boat, which cruised along the Seine River for 2.5 hours, providing an elegant backdrop for discussions and collaboration. The guests engaged in productive conversations while enjoying panoramic views of Paris's iconic landmarks during the cruise, enhancing the overall Partner's Day experience.
The agenda began with a warm welcome, followed by an opening presentation by our CEO, Pascal Aubry.
This presentation set the tone for the event, highlighting Teclib's vision and the significance of our global network. Mr. Aubry highlighted the importance of the open-source business model, which relies on financial support from customers purchasing GLPI Network support or using GLPI Network Cloud. These financial resources are vital for ongoing product development and the addition of new features, fostering collaboration between Teclib, partners, and customers to ensure the continuous improvement of GLPI.
Next, our guests had the opportunity to get to know the Teclib sales team and meet our channel managers. It was a unique chance to put faces to the voices they collaborate with daily.
Loïc Le Fur, Sales Director, expressed his sincere gratitude to each of the invited members for their presence and dedication to GLPI. He then handed over the mic to the channel managers, starting with Anna Kostrzewska, based in Poland, and Samra Mola, operating from Italy. Both shared crucial data related to our global partnership network, including the number of partners, the worldwide GLPI user count, and the various partner offerings (Silver, Gold, and Platinum levels).
Following that, Polina Marishicheva, Marketing & Communication Manager, took the floor to share some revealing data about the traffic on the following websites:
She also discussed the visibility Teclib offers to partners to expand GLPI support effectively.
Teclib´ Platinum partner EORIS, presented by Alexandre Tur, Sales Director, shared a significant success case of GLPI implementation in a major French engineering company which aimed to standardize its processes across all its French subsidiaries. They approached EORIS to see if GLPI could meet this need, and once again, GLPI proved to be the ideal tool for the job.
Teclib Gold partner, OMNICOM, presented (by CEO Miroslav Hlohovsky) their GLPI project "City of Košice". This project came with several challenges due to its extensive scope. One of the most significant challenges was the need to include all existing IT technician teams from 12 municipal organizations. Additionally, all IT users in the city of Košice, totaling 1,500 users, needed to be integrated. The goal was to centralize all IT requirements into one system, making it easier for users to request services and for technicians to manage them.
You can find the complete article about the city of Košice here: https://glpi-project.org/success-story-omnicom-city-kosice/
These real-users testimonials explain the vital link between Teclib and our partners.
GLPI, one of the most widely deployed ITSM software globally, plays a crucial role in the evolution of both the software and our partnerships.
The day continued with a presentation by Alexandre Delaunay, Head of GLPI Development, who shared the GLPI roadmap, the latest news, including new plugin features and updates, and engaged in constructive discussions with event participants.
The time came for the cocktail reception, followed by a two-and-a-half-hour cruise on the Seine. Our guests had the opportunity to enjoy exceptional views of Paris's iconic landmarks, including the Eiffel Tower, while relaxing on the boat's deck.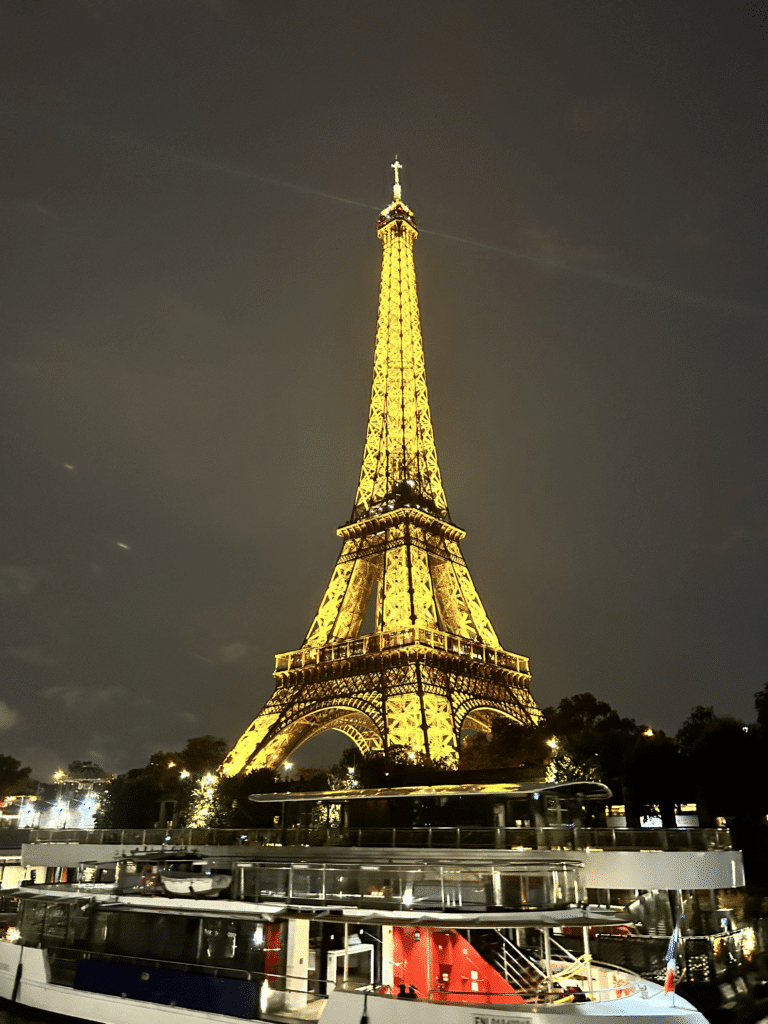 The GLPI Partners' Day 2023 was a resounding success, strengthening the bonds that unite us worldwide. This event not only presented the Teclib team but also underscored our commitment to our partners. We look forward to continuing this journey together and exploring new opportunities for the future.
We want to extend our warm thanks to all our partners who made this celebration possible. It's their trust and collaboration that continue to fuel Teclib's growth and prosperity. The Teclib Partners' Day 2023 will remain memorable in our company's history, and we await the next steps in this fantastic adventure.
For more information on our partnerships and solutions, please don't hesitate to contact us: https://glpi-project.org/contact_us/
Teclib remains at your service to answer all your questions and discuss promising future collaborations: https://glpi-project.org/partners/
Thank you once again for your valuable participation in this exceptional event. See you at the next GLPI Partner's Day!