SP ZOZ Specialist Hospital of the Ministry of Interior and Administration in Głuchołazy st. Jana Pawła II
Interview with Slawomir Szmulik, IT department manager, enthusiast of open source technology and GLPI user for many years.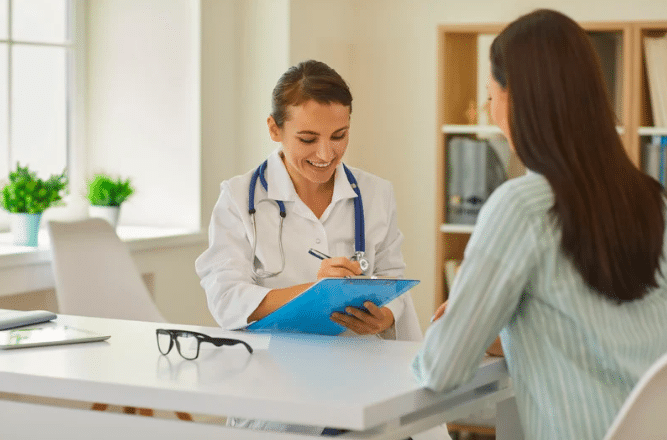 About the hospital.
Slawomir Szmulik: "It is a modern, specialized and well-equipped medical center with diagnostic and rehabilitation facilities. Provides services under contract with the National Health Fund. The current position of the Hospital in the medical services market is the result of several decades of experience in carrying out activities in the field of treatment, rehabilitation and prevention of respiratory diseases as well as rehabilitation and prevention of cardiovascular diseases. At the beginning of its existence, just after World War II, the facility was a sanatorium that joined the fight against the tuberculosis epidemic."
1. How did you hear about GLPI?
Slawomir Szmulik: "For me, it was love at first click. When I first discovered the tool, I had one major requirement for software: it must automatically search for all online assets and attempt to add them to the database. The paid software I was using at the time required manual input for each asset, including hardware, hard disks, and CPUs. I had to enter about 30 computers by hand for a small company!
With GLPI and an inventory plugin, I was able to complete the process in just two days instead of several months, which was a significant win. Furthermore, GLPI has low system requirements, allowing installation on almost any device and remote access from any computer.
In every company I have worked for, my first task is to search for an IT inventory. In 99% of cases, the answer is "no." So, I grab a spare computer and install GLPI. Within a month or two, I can see the real inventory of all the assets I need to control."
2. How was the switch to GLPI?
Slawomir Szmulik: "Switching from a familiar software is never easy, but making the choice is necessary. The paid software I used had limitations, such as a licence model that allowed only two concurrent users.
GLPI doesn't have such limitations. There are no user or asset restrictions, but we faced another challenge: managing documents like invoices, contracts, and other IT and non-IT assets.
In my opinion, one of GLPI's greatest strengths is its versatility, making it useful not only for IT departments."
3. How is your current GLPI Infrastructure?
Slawomir Szmulik: "We currently use version 9.5 and are preparing to upgrade to version 10. Our inventory includes about 200 active computers, 100 computers awaiting disposal, 20 printers, 160 suppliers, over 500 documents (half of which are contracts), and more than 100 network devices, such as switches and PDAs.
Our hospital is relatively small, but GLPI's scalability is impressive. We run it on a small virtual server without affecting functionality or speed, and scaling up presents no issues."
4.
What is your personal favourite feature of GLPI?
Slawomir Szmulik: "Managing documents: Thanks to GLPI plugins, we can manage our documents in the e-space, even if they must be in paper form according to Polish regulations.
Inventory of hospital equipment: Polish rules require a "passport" for each inventory unit, including contracts and regular service maintenance. GLPI helps us manage this information, even for equipment without network connections.
One of GLPI's best features is its accessibility to all staff members. I can create profiles for administrative staff to manage contracts, or set rules to allow certain users to view but not manage specific assets.
GLPI makes it easy to manage not only network security, but also contracts, suppliers, and other related data.".
5.
What are the best things about GLPI?
Slawomir Szmulik: "GLPI is 100% free open source software, with professional support options and GLPI Network Cloud platform available. Its versatility makes it suitable not only for IT departments but also for various roles in companies and public institutions. With GLPI, everything is connected, from suppliers and contracts to assets and contacts.
My message to future users is to give GLPI a try. Explore its capabilities and see how it can benefit your organization. It is a flexible and powerful solution that can make IT management more efficient and accessible." .
                      How can you try GLPI? 
If you have not tried GLPI yet, you can start a free 45 day trial on GLPI Network Cloud (no credit card needed!): https://glpi-network.cloud/ 
If you want to download GLPI on-premise and need assistance, our partners-integrators can support you (you will need to have a valid GLPI Network Subscription). 
Do you use GLPI and want to share your experience?
We are proud to state that our solution is used by millions of people worldwide. If you are one of them and you want to contribute the promotion, we invite you to leave your contact details.
We will be delighted to hear your story!